Printable program: Spring 2023 [pdf]
11th May
TOP/WomenExplore Story Quilt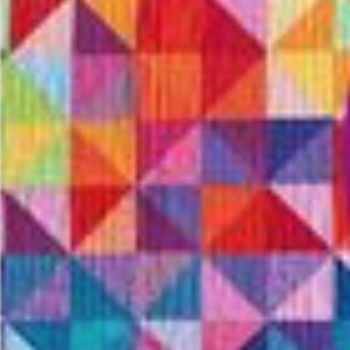 From 11.30 am to 1.30 pm. In the tenth and final meeting of this series we return to Zoom where all of us, even those here for the first time, will share our stories from WomenEplore. These will be woven into the rich tapestry of a Story Quilt by Lindsa Vallee, the queen of rituals.
Why not add WomenExplore's own blog, TOP of My Mind,
to your reading list? You will find the text of many of our focus talks posted there and the audio of some, as well as a variety of items that WomenExplore participants have found of interest. You can also get there by clicking on its logo at the top right of most of our pages.
Accomplishments of Women in last 50 years
1972 - Title IX
1973 - Roe vs Wade
1974 - Women earn the right to open credit cards
1976 - Women enter West Point
1979 – UN Adopts the women's bill of rights
1981 – Sandra Day O'Connor appointed to the Supreme Court
1981 – Jimmy Carter created national women's history week and Congress designated March as women's history month.
1983 – Sally Ride is the first American woman in space
1994 – Congress passes the violence against women act 9
2007 - Nancy Pelosi becomes speaker of the House
2009 – President Obama signed Lily Ledbetter Fair Pay Act into law. This allowed women to sue for wage discrimination
2014 - Malala Yousafzai won The Nobel peace prize for advocating for girls education
2018 – Record breaking numbers of women elected to Congress
2020 – Kamala Harris first woman vice President

Celebrating 50 Years

We have reached the final meeting of our 50th anniversary celebration series!
WomenExplore invites you to help us continue the celebration our 50 years of thought-provoking lectures covering themes of social justice, equality, feminism, spirituality, and preservation of our precious earth.  Join us for insight, enlightenment, encouragement, and friendship.  
This series we had two very special celebratory events in person.  On 20th April we had a nature walk through Mt Auburn cemetery. On 4th May True Story Theater brought our stories of the Theological Opportunities Program/WomenExplore to life, portraying the heart of what they heard, using dialogue, movement, music and song. We all learned something new and from this simple interaction, people laughed, cried (even the performers) and experienced surprising insights. It was was wonderful to be in the presence of real live friends, including a couple we had never met before.
We hope to see YOU with more stories, on Zoom, on Thursday 11th May! Mark your calendar and reserve Thursday from 11:30 am to 1:30 pm with Reflections from 10 to 11 am where the participants reflect on how what we heard in the previous week's meetings has resonated in their lives and affected them personally. You gain admittance with the same Zoom link.
Register for the spring series here, or by clicking on the REGISTER tab at the top of the page. NOTE THAT THE LECTURES BEGIN AT 11:30!! (In person meetings begin at 11 am.)
. . . and Still Exploring . . .

As well as celebrating our 50th anniversary, the WomenExplore Planning Committee has been imagining and creating the Fall 2023 program.  Whether you are a long-time member or brand new to WomenExplore, we welcome all participants who wish to attend to be part of the planning! 
The Fall 2023 series of meetings will be alternating formal and informal meetings continuing our focus on identifying and exploring the important issues of our day, along with investigating topics of interest to the women who attend. The first meeting of this series will be a formal lecture on 14th September by astrophysicist Dr Saeqa Vrtilek of the Center for Astrophysics | Harvard & Smithsonian, author of New Windows on the Universe. She will discuss new means of exploring the universe.
An exciting bonus this fall is watercolor lessons by well-known artist Ival Stratford Kovner. These will take place on informal weeks preceding the meetings when these are Zoom.