Why not take this opportunity to add WomenExplore's own blog, TOP of My Mind to your reading list?
You will find the text of many of our focus talks posted there, as well as a variety of items that WomenExplore participants have found of interest. You can also get there by clicking on its logo at the top right of most of our pages.
Barkskin Tears:
Transformation Through Story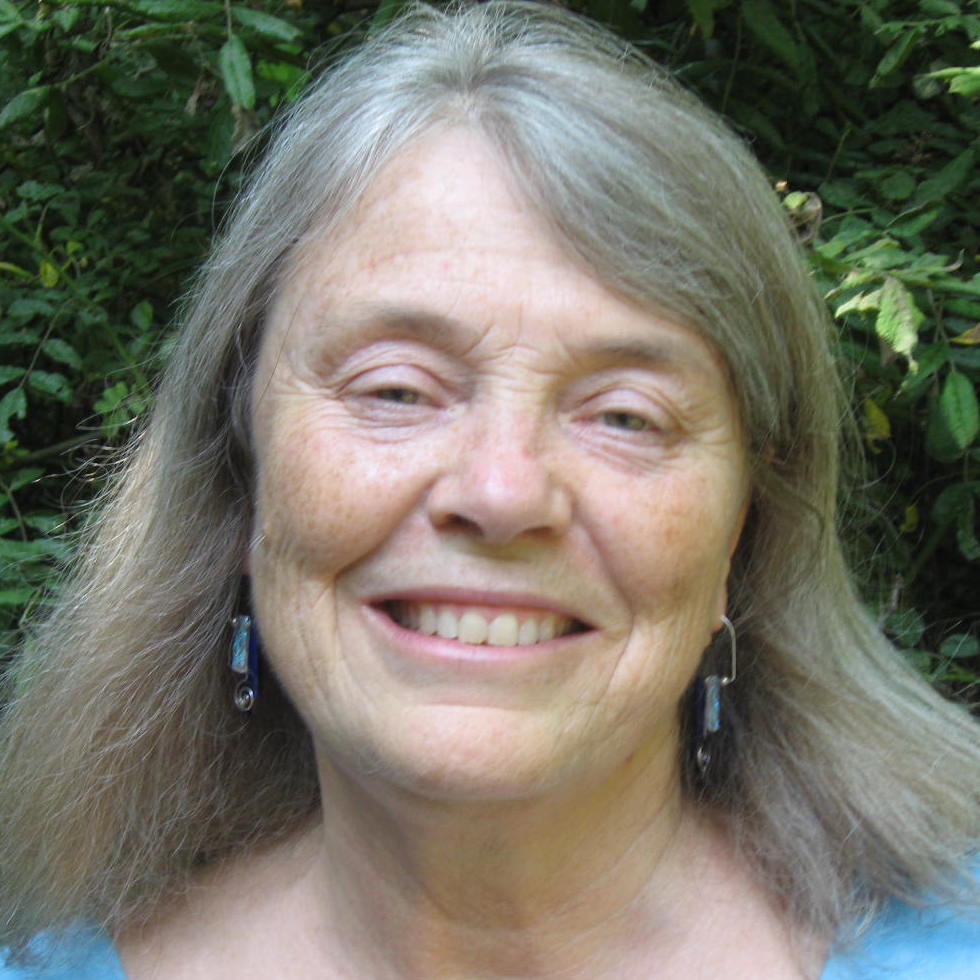 11.30 am 22nd September 2022
Lindsa Vallee shares her story:

Everyone is welcome!
Personal Talks and the Planning of a Celebratory Series for Spring 2023
Celebratory Series for Spring 2023
WomenExplore's Fall 2022 series begins on 15th September 2022.
On 1st July this year WomenExplore entered its 50th year. Next spring we will honor the 50th anniversary of the Theological Opportunities Program/WomenExplore.
The extensive, semester-long celebration via weekly Zoom presentations with some additional in-person gatherings (pandemic permitting), will include many of our favorite speakers, provocative discussions, traditional rituals, activities yet to be envisioned, and special recognition and honoring of Elizabeth Dodson Gray.
Our planning this fall will be exciting and gratifying as we witness ideas becoming reality to create a stimulating spring program that will befittingly honor the organization we were and have become, and those who have made it happen.
We will precede each planning session with a 15 minute talk from one of us on a meaningful personal experience. Please email info@WomenExplore.org to let us know if you would like to contribute a story.
We truly need all our diverse and creative minds. Please join us this fall on Zoom and in-person for some special gatherings. We want you; we need you!

Fall 2022 is WomenExplore's fifth series online via Zoom.
Since the onset of covid-19, WomenExplore has moved its lecture series online for the safety and convenience of our participants. This series, Personal Talks and the Planning of a Celebratory Series for Spring 2023, which starts on Thursday September 15th, is coming to you on Zoom with the occasional in-person event. The forums run from 11 am to 2 pm (US Eastern Daylight Time, EDT: UTC−04:00).
You need to register by filling out a form. Zoom will then send you a PERSONAL link to attend all the lecture sessions. Save this link as it is your ticket to each of the forums. Simply register here, or go to the Register tab at the top of the page. To get the lectures and join in the planning you will need a computer, an iPad, or a smartphone. You can even use a traditional phone, but of course you will have audio only. Don't forget to save your link as it is your ticket to each of the forums.
PLEASE REGISTER EARLY, SO THAT WE CAN BEGIN PROMPTLY AT 11 am! You can register NOW, if you haven't already. It only takes a minute.
We look forward to seeing you soon! Let your friends know, too.
Online Thursday Schedule
• 10.45 am: The online meeting place opens to give us ample time to join before the day begins.
• 11 am to 11.30 am: We will go around and catch up with each others lives.
• 11.30 am to 12 noon: A Personal Talk. This is a short talk describing personal events from the speaker's life, similar to WomenExplore's traditional focus talk given by a WomenExplore participant, except that the choice of subject is in the hands of the speaker.
• 12 noon to 12.20 pm: Break.
• 12.20 am to 2 pm: Planning for Spring 2023 lectures and other celebrations. We are aiming to create a memorable and meaningful series to honor the people who made WomenExplore what it was and is.